Archetypes
by
William de la Mare
Water Gallery
Mendocino CA
2023
Archetypes
Book I - Life
Book II - Death
Book III - Birth
Book IV - The Svanir
Book V - Vigdis
Epilogue - Tender Born
by William de la Mare.

Written in a mix of verse and prose,
Archetypes
is a deeply psychological and philosophical work directed towards an exploration and consideration of the human experience. The story consists of a series of conversations pertaining to the nature of life, the relationship of the living to death, the nature of interconnectedness and meaning, and the nature of choice in the context of growth.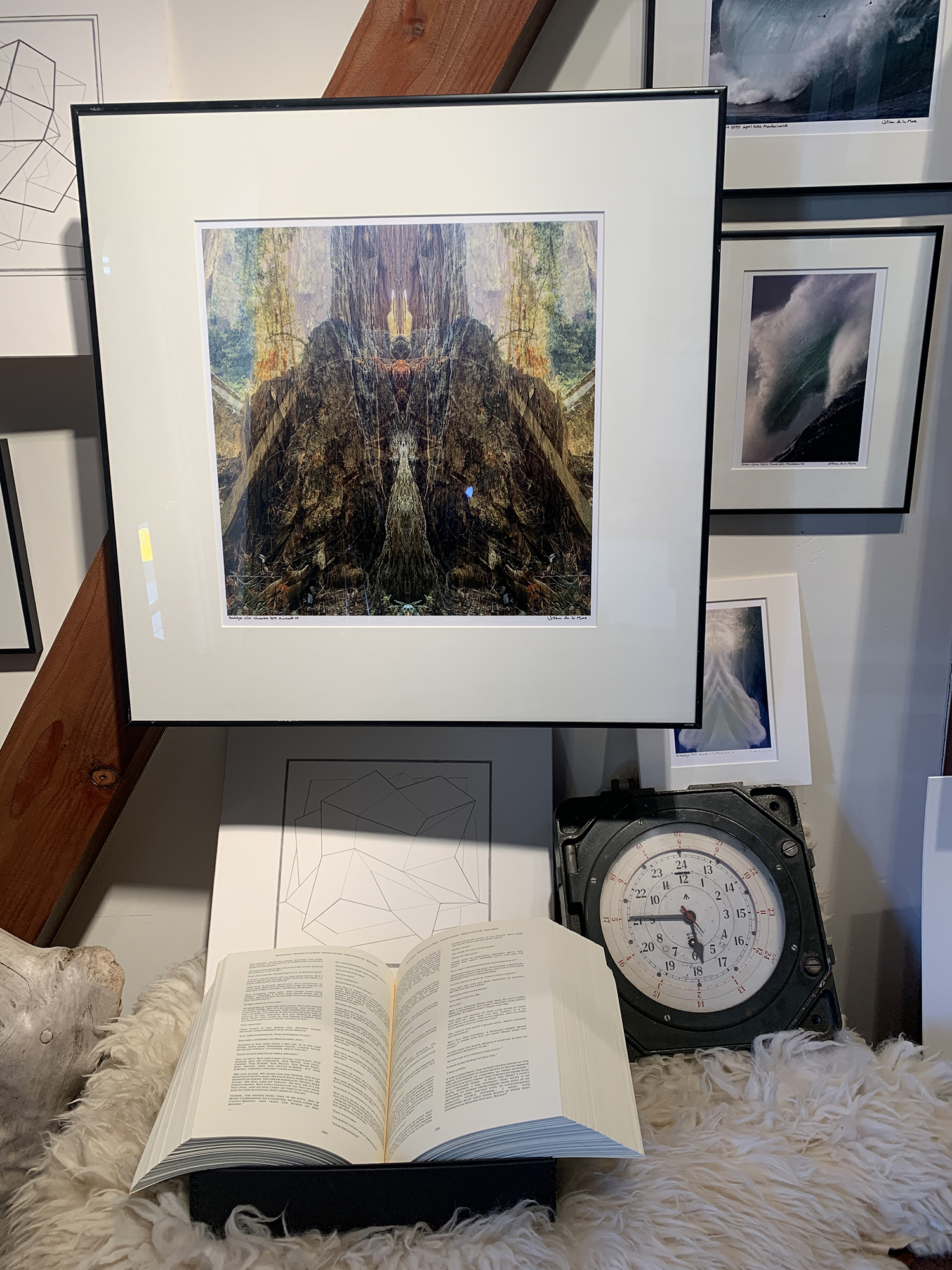 Book I - Life is a series of conversations concerning connected facets of life.The story follows a family - the Old Man, his son Stigandr, and Stigandr's wife, Torunn.

Book II - Death is a conversation with the embodiment of death. It follows Stigandr and Torunn's twin children, Svan and Svanna, born into a protected garden, but then separated in the world, and alone.

Book III - Birth follows Svan in his quest to discover the Old Man's purpose. It provides a more direct consideration of the philosophy behind the first two books through three representations focused on positive evolution in the individual and societal contexts.

Book IV - The Svanir considers the lives of Tenders, those who in the course of time take up the Old Man's flame. And it discerns the energetic meaning of Stigandr's Companions.

Book V - Vigdis considers the lives of the Tribes that know the Old Man as Wolf-Father. And it discerns and considers the struggle and fall of mankind, and the resetting of life from the seed of the Tribes.

Book VI - Light is in process.

Epilogue - Tender Born provides essays and poems depicting the birth of a Tender.

---

Printed in the Water Gallery
with size 8 Charlemagne font
on 32lb 100% cotton paper,
Archetypes
is bound by hand
with eighteen feet of hemp twine,
enveloped in selected handmade paper,
and protected within its own
presentation box.

Printed in two-columns on standard letter size pages, the work is 915 pages.
In standard novel format the work is 2585 pages.

For printed copies of Archetypes, please contact:
wtj.delamare1@gmail.com


For readings from Archetypes - please
Subscribe to my new YouTube channel -
and please tell your friends!