Water Gallery
The Water Tower
44969 Ukiah Street
Mendocino CA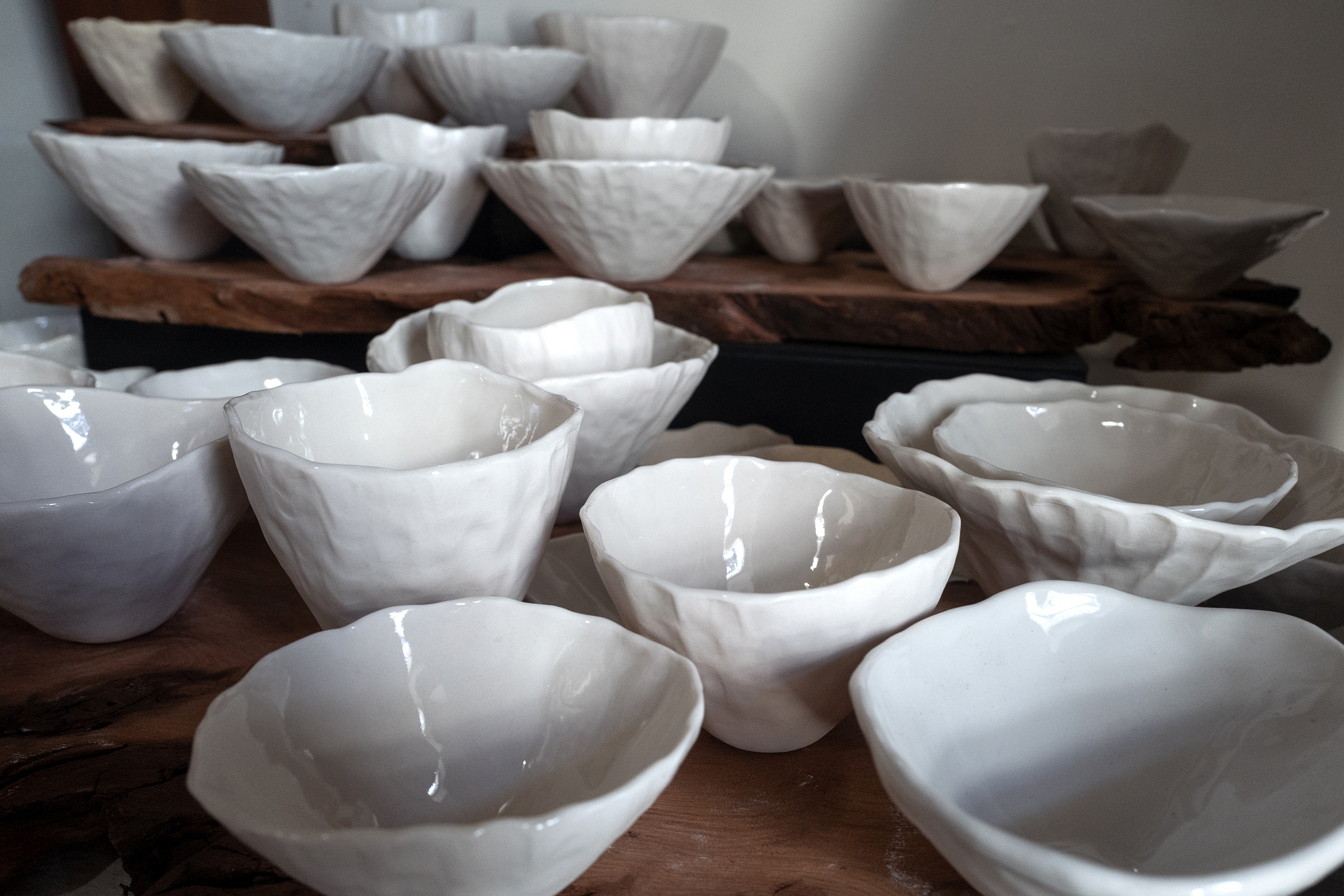 REVIEWS
"Sometimes when you travel off the beaten path you are treated to something you hadn't expected. Something unique and inspiring. Something that leaves a lasting impression upon you. This is exactly what happened when my wife and I visited Mendocino in April. It was there in the water tower that we were introduced to William de la Mare, owner of The Water Gallery. William is an incredible soul with an amazing story. Taking the time to get to know him will make you appreciate his work even more. William's work is one of a kind. His ability to capture the union of light with the forces of nature on water is truly unique. He has a gift for taking a deeper, more personal look at the interaction that will leave you awestruck. If you're in Mendocino, take the time to travel off the beaten path and visit William. You won't be disappointed." - Christopher Lephart
"We have had a wonderful experience with this gallery. My husband and I have a modern-ish rental in the Mendocino area with a very large wall that needed—well—SOMETHING. We had scoured what we thought were all of the local galleries, to no avail. A second Saturday directory pointed us toward this little gem. The owner/photographer/artist, William, greeted us immediately (he has to —the place is smaller than a postage stamp). Anyone who has been accosted by a shopkeeper in a small shop knows that these greetings can be extremely awkward. This was decidedly NOT the case here. William's greeting was warm and generous of spirit, and we quickly found him to be a genuinely congenial, pragmatic sort with an artist's sensibility. Anyhow, his photographs are STUNNING, and we found that the stories behind them only added to their interest. Bottom line, we selected a triptych (my word of the week care of William) with some very basic guidance from him. We recently hung them in our space, and we are THRILLED! Don't miss this gallery— even if you don't purchase one of Will's photos, you'll enjoy the experience!" - Julie Martin
"Stunning artwork, beautiful gallery, and the highest quality material. It's hard to know which art to bring into your home and share your space with for years to come, but the experience we had with Will didn't leave a single guess. His gallery itself is stunning: calm energy, reminders of the natural beauty of Mendocino in every corner, and a most welcoming entrance. Will's eye for the world and his ability to capture it in his photography is second to none, and his photo of the coastline is our daily reminder of moments we've shared on the coast and of the power and beauty of those waters. We additionally brought home a driftwood piece of his - and it's become one of the coolest pieces of art in our home: our friends get to touch it, its curves and colors make it a true statement piece, and perhaps best of all - we got to talk to Will about how he finds them, how he works with them, and why this one spoke to him at the time. An additional note - we purchased our art and had it shipped to our home. Will was extraordinarily communicative and thoughtful. He let us know immediately when the artwork was on its way, followed up with tracking, and even after delivery he made sure we received everything properly - and the packing he put together ensured the art was safe throughout its journey. Getting such a great experience with the artist - who shared with us his knowledge and thoughts on a variety of subjects - made the entire experience extraordinary and special. If you are looking for stunning art from a great artist, we so highly recommend Will and his Water Gallery."

- Tommy Kedar
"There are galleries you walk into and know immediately you are seeing something special, something different, something through the eye of a photographer who sees the world in a light only they can perceive. I don't get that feeling very often. I did at the Water Gallery. De la Mare's work on water and light is a phenomenon all its own. I love the print I purchased. If you are in Mendocino, don't miss this tiny tucked away water tower and a chance to talk directly to the photographer." - Tracy L.
"My husband and I wandered into this quaint and funky little art gallery and were very impressed with the photography! William creates amazing water photography, as well as collects and 'restores' beautiful pieces of driftwood. The art is mesmerizing, and I plan to visit again and purchase a piece for myself! It is a must-see in downtown Mendocino. Awesome place!" - Hannah McDonald
"William is welcoming, patient, and talented! Absolutely beautiful work around the theme of water with great stories behind the pieces." - Audrey Nowell
"We purchased a couple lovely photos there. It was a very pleasant experience. The photos were mailed very carefully and arrived in impeccable condition. Super happy with the photos. Recommended." - Gabriel Hartmann
"I find when traveling that it is in the unplanned moments and happen stance instances the greatest experiences of doing so manifest themselves. It is thus with walking into the Water Gallery. William De La Mare, the artist and proprietor, through his pieces on display and willingness to converse regarding their creation, made for a stimulating and delightful time "well spent" moment (... or hour, as it was). The works on display are technically intriguing in execution, wonderful in contemplation and truely capture the hidden movement, energy and spiritual nature of "being" simply water. No viewer isolating, removed and remote grand vistas of riverine landscapes, or the like here. It is an intimate viewing of the physical wonder contained hidden in the breaking spray of waves and the creations old dance of moving elemental water. That's what you'll find here..." - William Johnson
"I was strolling thru beautiful Mendocino and went into a women's clothes shop and was struck by some fantastic black and white large photos on the wall of some majestic photos of ravens in various poses. I found out the artist from the clerk and discovered he (William de la Mare) had a gallery, Water Gallery, next door. Unfortunately, I had to leave within minutes. However, I arrived home and called the artist and was able to purchase one of his fabulous raven photographs. He sent it to me almost immediately. I simply love it. It has become the focal point of my library." - Peigi H.

"Was in area with our family and came across a quaint and unique gallery in one of Mendocino's iconic water tower. The gallery owner is also the artist-photographer of the works displayed. His work - of water as the name would imply - is beautiful and evocative of the area. I spent an hour in lively conversation and an order for one of his works. It arrived matted, as promised a week after we returned home. Well worth a browse!" - Danielle Hamada
"My friend and I stumbled into this gallery by chance; the proprietor, William, welcomed us in. I found his photographs, particularly the ones of water, to be mesmerizing. If I had the cash on hand, I certainly would have bought many of his works. I was grateful for the opportunity to see his work, as it gave me a new perspective on the majesty of water. Well worth a look, whether you are buying or not.

"Despite the fact that I wasn't in the market (my friend did purchase a handmade bowl), William was gracious and engaging. You can tell from the books he keeps that he is knowledgeable on a wide range of topics. I would have loved to hear more about his motorcycle journeys - he had been on an epic trip before currently settling down in Mendocino due to the coronavirus pandemic. My friend and I took up a lot of his time, but William was gracious and willing to chat.

"After we left, I turned to my friend and said that "I feel like we've just met the most interesting man in the world." Great experience, wonderful gallery, engaging owner."

- Andrew L.

"This is a not-to-be-missed secret gem tucked behind other structures. Upon walking into the Water Gallery, I was immediately struck by the abstract nature of William de la Mare's water photographs. These are no ordinary photos of water. Instead, William has captured water not only in different forms (water, steam, snow), but also in its intrinsic and unnoticed forms. Beautiful! Equally important, take some time to have a conversation with William, who has a varied background and whose name de la Mare interestingly means 'of the sea'. His interest in capturing water in photographs goes philosophically deeper into water as a precious resource. So true. William also creates these lovely and delicate porcelain bowls and wood sculptures that have natural and organic shapes. Feels, and looks, good to the touch. The only suggestion I would make is to encourage William to post his pricing clearly. Or maybe I just missed it because my eyes only looked at the photographs! Do yourself a favor. Don't miss the Water Gallery."

- S. Fong
"A wonderful little gallery in the heart of Mendocino. The space is intimate. The woman working was welcoming.

"The gallery walls are adorned with beautiful photographs of the ocean. There were also porcelain hand-formed bowls, sculptures, driftwood art and drawings. Also there were rocks scattered in different parts of the gallery. Very relaxing to look at. Being in there reminded me of the ocean and its tranquiity...

"Come give this gallery a browse and take in the art of various forms of the ocean..."

- Mia W.